Lorzensaal Cham ‒ so much more than a hall
Welcome to Cham's cultural and conference centre. The Lorzensaal has been a well established and highly regarded event venue in Cham for more than 25 years. And with good reason: a variety of rooms with very flexible facilities to suit every requirement, in-house catering, and a dedicated and reliable team all combine with the unique architecture of the Lorzensaal Cham to create the perfect platform from which to make your event a success. Added to that, the Lorzensaal is easily accessible by bus, train and car - for which there is a public car park - and the icing on the cake is its beautiful setting close to the shore of Lake Zug. What more could you ask for?


Mit SICHERHEIT die schönsten Events bei uns!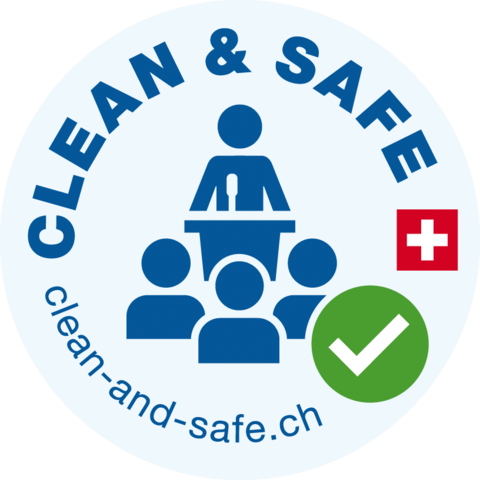 Clean&Safe im Lorzensaal
Mit Einhaltung der vorgegebenen Schutzbestimmungen können wir unsere Räume clean&safe für Kulturanlässe, Business Events bis Privatfeiern anbieten. Wir garantieren selbstverständlich die höchsten Hygienestandards, welche ohnehin bei uns schon immer gelebt und praktiziert wurden. Klicken Sie auf das Clean&Safe Symbol und erfahren Sie mehr über die aktuellen COVID-19 Bestimmungen im Lorzensaal.