Lorzensaal Cham ‒ so much more than a hall
Welcome to Cham's cultural and conference centre. The Lorzensaal has been a well established and highly regarded event venue in Cham for more than 25 years. And with good reason: a variety of rooms with very flexible facilities to suit every requirement, in-house catering, and a dedicated and reliable team all combine with the unique architecture of the Lorzensaal Cham to create the perfect platform from which to make your event a success. Added to that, the Lorzensaal is easily accessible by bus, train and car - for which there is a public car park - and the icing on the cake is its beautiful setting close to the shore of Lake Zug. What more could you ask for?
Informationen zu COVID-19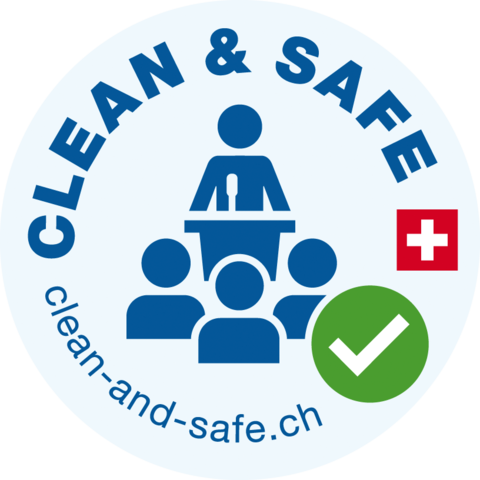 Clean&Safe im Lorzensaal
Wir dürfen Veranstaltungen bis 300 Personen wieder bei uns begrüssen. Mit Einhaltung der vorgegebenen Schutzbestimmungen können wir unsere Räume clean&safe von Business Events bis Privatfeiern anbieten.
Bitte beachten Sie, dass ab 13. Juli 2020 im Kanton Zug verschärfte Massnahmen für die Durchführung von Veranstaltungen gelten.
> Für weitere Informationen klicken Sie bitte auf das clean&safe Logo.